Belarus has held a meeting to discuss with Russia and Ukraine the issue of prevention of the further spread of African Swine Fever (ASF) in Eastern Europe.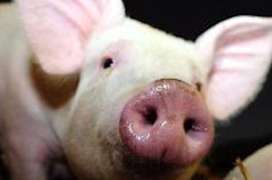 According to the Belarus government, the "round table" in Minsk gathered heads of veterinary services of Belarus, Russia and Ukraine, as well as the head of the International Epizootic Bureau for Eastern Europe Kazimiras Lukauskas and vice president of the OIE Regional Commission for Europe Ivan Bisyuk.
It has been stated that the struggle with African Swine Fever has become a universal problem, because the spread of the virus is possible both in the food chain and through the wilderness, and there is no vaccine against it.
"We with Belarus should develop a series of new measures that are not registered anywhere legally yet," said the head of the Federal Service for Veterinary and Phytosanitary Surveillance of Russia Sergei Dankvert.
For its part, Belarus has taken all necessary measures to prevent the spread of ASF. And, despite the identified outbreaks of this dangerous disease in the Minsk region, the further spread of the disease so far has been stopped.
According to Kazimiras Lukauskas, Belarus is a good example of how the countries should act in this situation: "We want to learn from the experience and offer it to other countries."